Our brief was to supply two pressure vessels initially – measuring 5000mm (diameter), 6500mm (length) and with a 94,000-litre capacity.
These were to be based on existing vessels but upgraded to meet the latest engineering standards.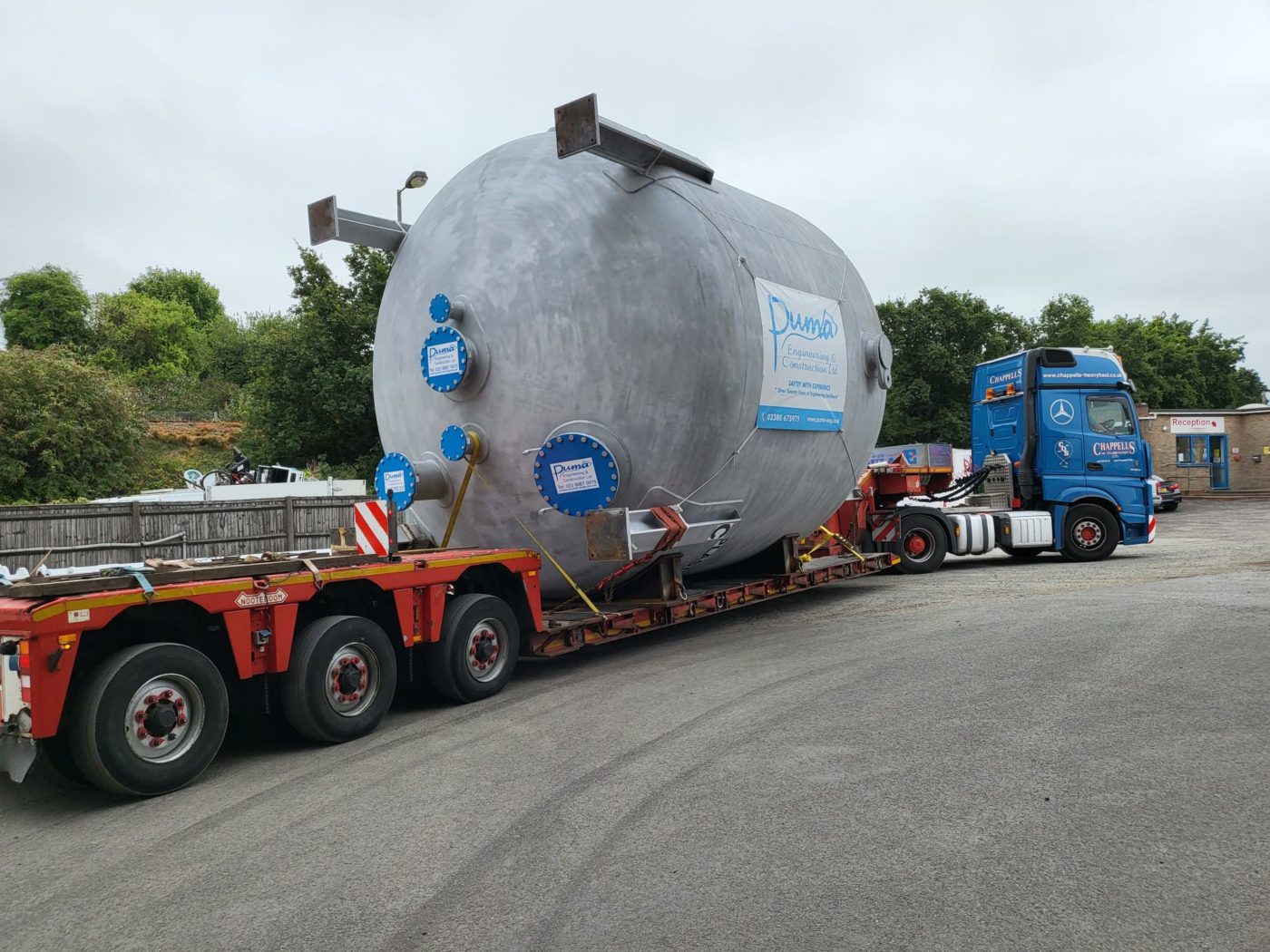 Overcoming challenges
Project process
The project presented several challenges due to the unusual size and weight of the pressure vessels. Our engineers also installed a specially designed vessel frame to rotate and mount the various stages of the vessel build.
Special drawings and calculations were produced to ensure the correct centre of gravity alignment for such a large vessel.
Each pressure vessel needed to meet exacting requirements to ensure effective filtration of water passing into the sea.
We took care of all the design and manufacturing phases in close consultation with ExxonMobil and LRQA, as the independent assessor.
How we delivered
Project outcome
Our team produced a specialist lining to provide a barrier between the carbon steel structure and the salt water and a bespoke filter plate to remove sand and other particles from the seawater. With our extensive in-house expertise, we were able to manufacture this plate to the tight tolerances required.
On completion, we managed the logistics of transporting these abnormal loads to the site, working with various suppliers, the police and utility companies to minimise disruption.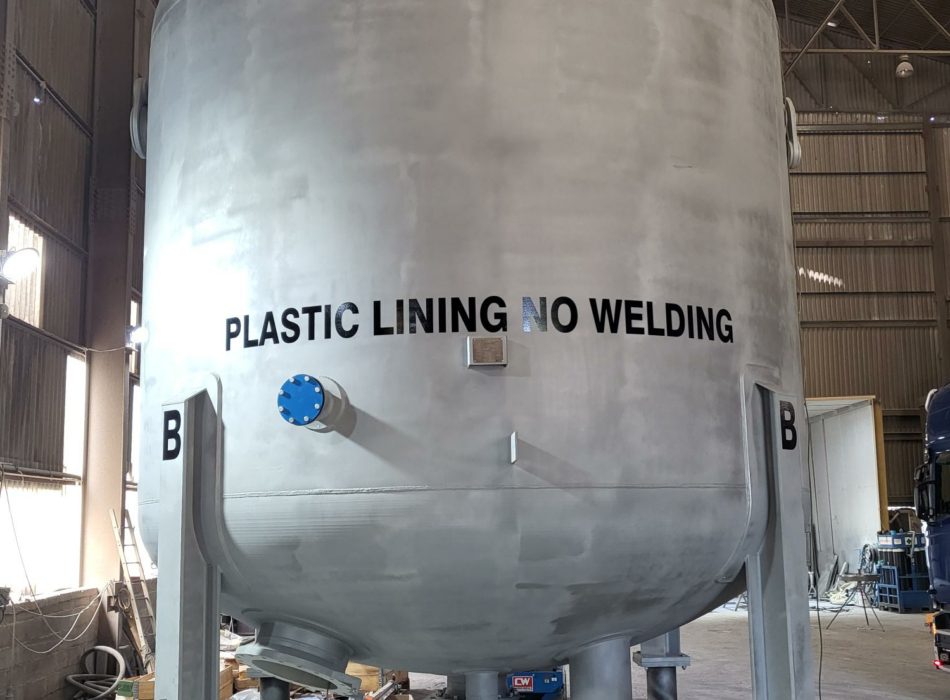 Our work in pictures
Project gallery
The customer has been delighted with the results and we are now working on the remaining five vessels.